[button style="outline large" link=https://play.google.com/store/music/album/Nartan_Harpfully?id=B5nyjetvii246q7itkeskb6txs4″]Download on iTunes[/button]
[button style="outline large" link="google"]Download on Google[/button]
[button style="outline large" link="google play"]BUY ONLINE[/button]
[button style="outline large" link="google play"]BUY ONLINE[/button]
Nartan 
HARFENIST & PERFORMER
MUSIKER & KOMPONIST
HARFE & KLAVIER LIVE MUSIC 
INTERNATIONALE KONZERTE 
FESTIVALS & EXKLUSIVE EVENTS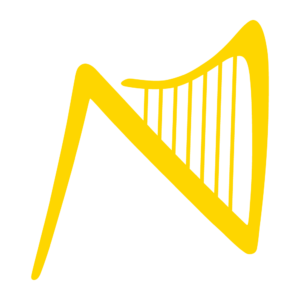 Live Musik in Südtirol & weltweit
CROSSOVER. JAZZ. ELECTRO. WORLD MUSIC.


NARTAN
Harp Solo
Frei spielen, aus gefestigten Schemata ausbrechen, moderne Musikstile adaptieren und dadurch die Wahrnehmung der Harfe ändern. Mit meinen Kompositionen möchte ich die wahre Stärke der Harfe demonstrieren. Ihre faszinierende Vielseitigkeit. Ihre Zartheit, ihre Robustheit, ihren Klangreichtum und nicht zuletzt ihre Exklusivität: unkonventionell mit starken Einflüssen von Jazz und Swing über Elektro bis hin zu World Music.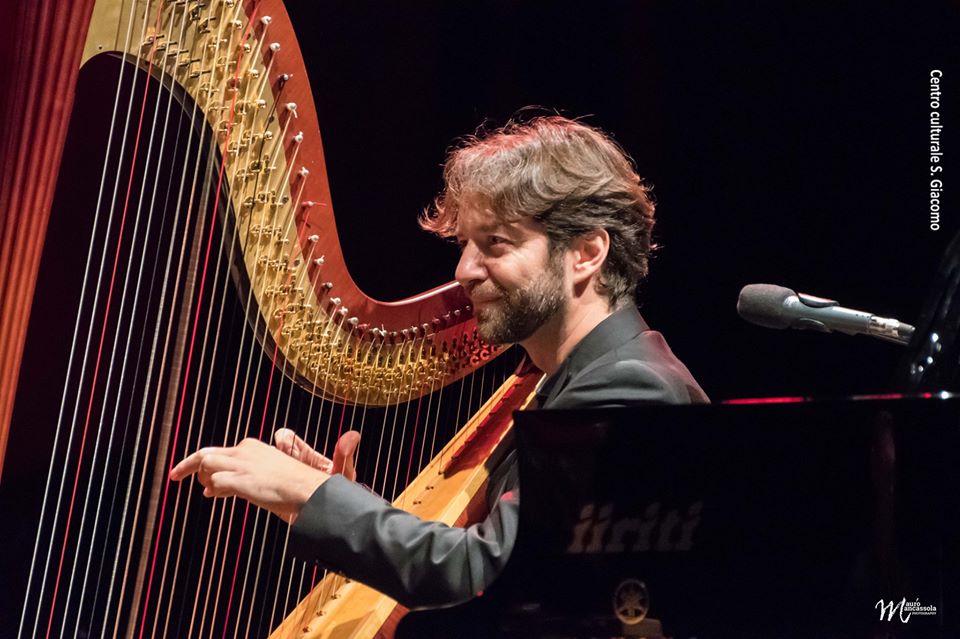 NARTAN & MAX CASTLUNGER
Harp & Percussions
Die Magie der Harfe und die Energie der Schlaginstrumente vereint in einem Duett, das seinesgleichen sucht. Inspiriert von ihrer Leidenschaft zur Instrumentalmusik, fasziniert von der Improvisation und angetrieben von der Freude am Zusammenspiel, unterhalten Nartan und Max Castlunger ihr Publikum mit eigenen Kompositionen und einem überraschenden Cross Over von Klassik bis Jazz, von Elektro bis World Music.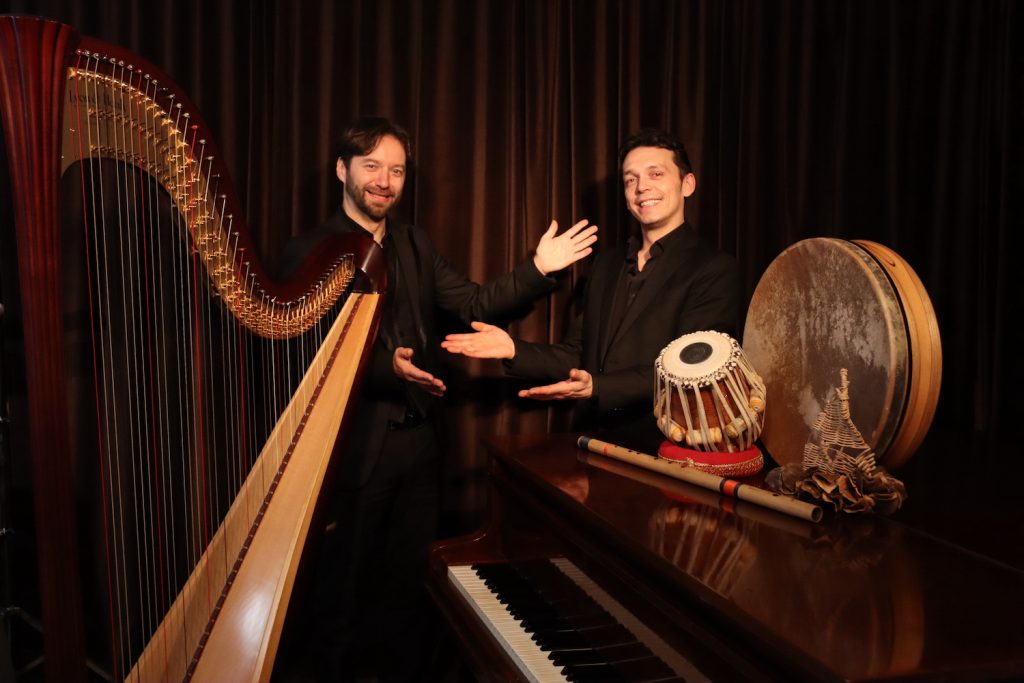 Referenzen & Projekte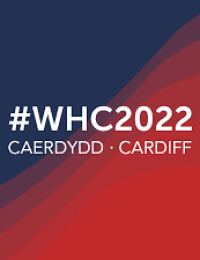 World Harp Congress 2022, Cardiff, Wales
Nartan live in concert at the World Harp Congress presenting his new album Harpiano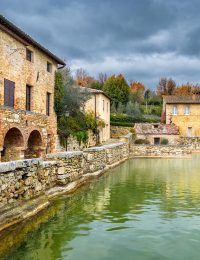 Bagno Vignoni 2022, Toscana (Foto Sara)
Solo concert in a very atmospheric setting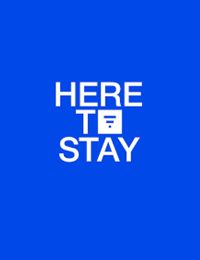 Museion 2021, Bolzano, Alto Adige
Nartan performs at the cultural initiative "Here to stay"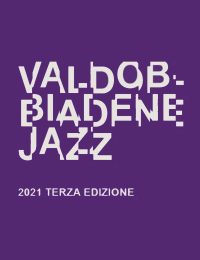 Valdobbiadene Jazz Festival 2021, Italy
Nartan performs at the third edition of Valdobbiadene Jazz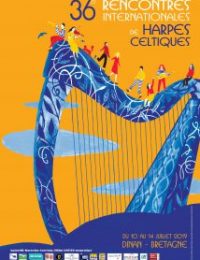 36es Rencontres internationales de harpes celtiques, Frankreich
Nartan live beim 36. internationalen Festival der keltischen Harfe 2019 in Dinan, Frankreich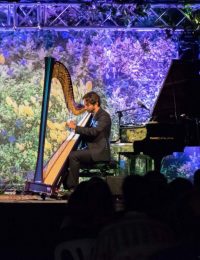 10th Harp International Festival, Barcelona
Nartan live in concert beim 10. International Harp Festival of Sentmenat, Barcelona, Spanien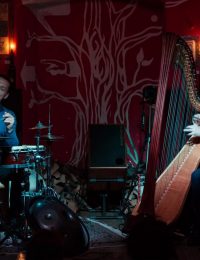 Nartan & Max Castlunger Live in concert
Live im Carambolage Kleinkunsttheater, Bozen (BZ), Südtirol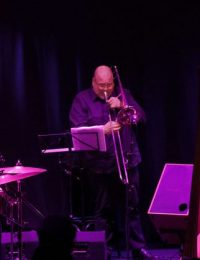 Album-Präsentation HARPFULLY
Album Präsentation HARPFULLY im Stadttheater Puccini, Meran (BZ), Südtirol – Italien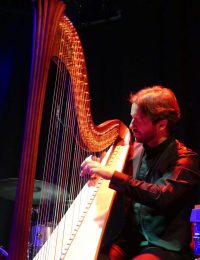 Nartan in Hong Kong
Harp improvisation masterclass im Musikinstitut  "Voice of the Harp" in Hong Kong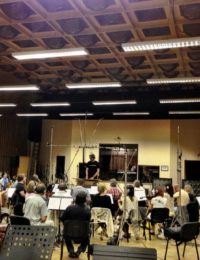 Cat Paradox recording session
CD studio recording mit dem Czsech National Symphony Orchestra @ CSNO Studios, Prag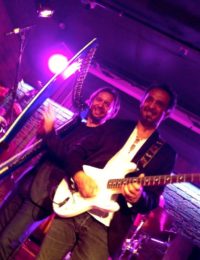 JEMM feat. Nartan & Manuel Randi
Album Präsentation von JEMM Music Project im Batzen Sudwerk, Bozen, Südtirol – Italien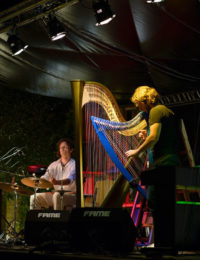 Harp International Festival
Nartan & Max Castlunger in concert beim 4. International Harp Festival of Sentmenat, Barcelona, Spanien
Endorsement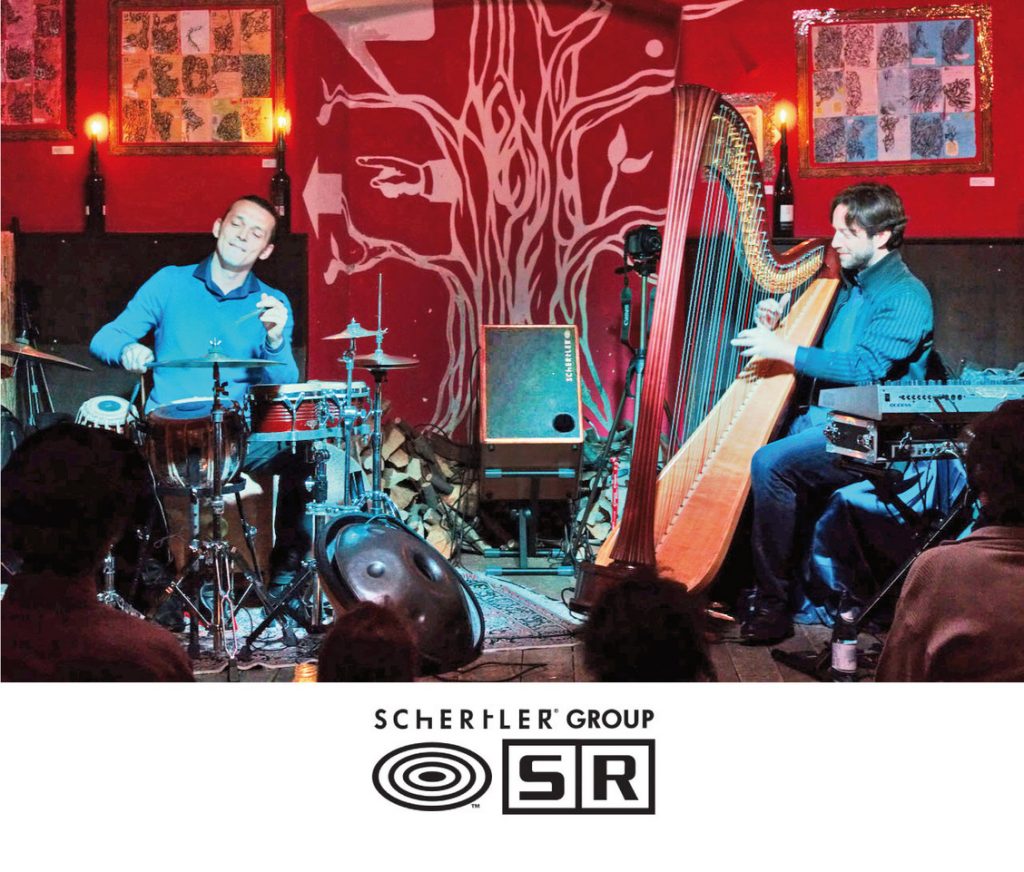 Über Nartan
BIOGRAPHIE, PRESSEMITTEILUNGEN & DOWNLOADS 
Als leidenschaftlicher Harfenist spiele ich heute nicht nur die klassische Doppelpedalharfe. Ich sehe mich auch als Pionier im Umgang mit der Elektroharfe. Zu meinem eher unkonventionellen Repertoire gehören sowohl Swing, Jazz, Elektro und World Music als auch Klassiker, die ich gerne neu interpretiere und natürlich meine eigenen Kompositionen.
Für weitere Infos über mich, lesen Sie meine Biography, laden sich mein Press Kit runter oder kontaktieren Sie mein Pressebüro.